B/Attitude Spa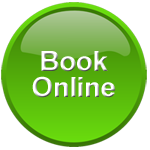 Overview
Grosvenor House Dubai, Tower Two. 4th floor
Dubai Marina, Dubai, United Arab Emirates
phone: view phone+971 4 399 8888
e-mail: send an e-mail
Description
Welcome to B/Attitude Spa, set above Dohas city skyline, on the second floor of the illustrious Beverly Hills Tower. This luxury Day Spa offers a fully fitted gymnasium outdoor pool as well as separate male and female therapy rooms, barber and beauty salon.

B/Attitude takes inspiration from the four corners of the Orient; inspired by the beauty, balance and serenity of Tibet, Burma and Laos drawing power from a play on the chakra colours.

At B/Attitude, chakra colours are an intrinsic part of our concept. The word chakra means wheel of light in Sanskrit. There are seven major chakras all transmitting and receiving life force energy or chi in the human body and each of them is connected to a specific organ.

Originating from ancient Hindu Ayurvedic medicine, colour therapy is based on the power of colours to heal both emotional and physical problems. Stress, insomnia, lack of exercise, unhealthy diets can cause the chakra system to breakdown. By using specific colors, chakras are balanced enabling the life force energy to flow in and out freely.

B/Attitude Spa uses colour and life to inspire a new attitude towards health and wellness that is fresh and fun. Engaging the sense and inspiring our guests to take ownership of their body and mind.

Our tailored menu of specialized spa treatments and day rituals work in conjunction with our Chakra themed treatment rooms, from massages to facials and a few unique treatments of our own.