Jacques la Coupe Beauty Salon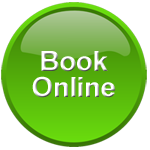 Overview
The Address Hotel, Marina, 3rd floor
Dubai Marina, Dubai, United Arab Emirates
phone: view phone+971 4 445 8 381
website: http://www.lacoupebeaute.com
e-mail: send an e-mail
Description
In 1996, Avenue Kleber in Paris France, witnessed the launching of the ultimate luxurious La Coupe Beauty Salon.
Following the success, 7 branches for La Coupe Beauty Salon were launched in the most prestigious Capitals of the region, including Beirut, Dubai and Cairo.
La Coupe was behind the galamarous look of many international celebrities, along with various Arab celebrities!
At Jacques La Coupe, we are specialized with the best hair treatments and the latest hair coloring techniques.
Special hair treatment is available for veiled women along with a Private Room for consultation.
Stylists from Lebanon, Cairo and Europe are there to please you and provide you with the special service that you desire.