Manuella Ladies Beauty Salon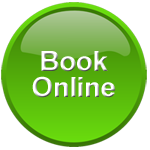 Overview
Tower A, Marina View Towers, Behind Radisson Blu
Dubai Marina, Dubai, United Arab Emirates
phone: view phone+971 4 422 1904
Description
Rimal holding, the abode for Rimal Gents Salon and Manuella Beauty Salon provide beauty services since 16 years in Dubai. Owned by a hard core hair dresser, Mokbel Issa, lebanese had his own words of carving beauty in the arab world. Starting his career in Lebanon, enroute K S A built his beauty empire in the Emirates with the vision of providing quality beauty services. Has been supported by a team of professionals dedicated in providing total customer satisfaction through innovative, high quality products, and unsurpassed customer service.
Our goals are simple: to provide expertise and support for all your beauty and esthetic needs.
Being to its core by professional products from L'Oreal- Keras-tace, Redken, Matrix & Biolage & L'Oreal Professional itself. Known everywhere as L'Oreal Professional Salons, providing services by qualified and certified professionals in the hair and beauty world. Even though the utmost importance is for the hair not leaving the nails and the skin care services behind. No com-promise on the hygiene and cleanliness of the salon made Rimal Group of salons, the pioneers in all the malls in Dubai.
As its available in the major malls in Dubai, people can easily ac-cess our salons. Have options for the express as well as normal services. Our salons in Marina offers more of a spa effect where in the customers can be in their own world away from the mall crowd. The oriental bath at the Dubai Festival City branch has its uniqueness in being in the mall, still keeping you in your luxuri-ous world of uniqueness.
We ensure 100% customer satisfaction from the services pro-vided and ensure to retain them and their friends alike.