Nail Candy Beauty Spa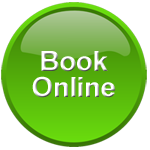 Overview
View Hotel Apartments
Dubai Marina, Dubai, United Arab Emirates
phone: view phone+ 971 4 4257788
website: http://www.nailcandydubai.com
e-mail: send an e-mail
Description
Nail Candys Mission - To provide the best customer service ever experienced at a Nail & Beauty Spa in Dubai.
Nail Candys Vision - To be famous in Dubai for how well we treat our customers.

Our leading Brand is ORLY from L.A, California....
Nail Polish and Gel FX with such an array of colours!
Peach Paraffin Manicure / Tea tree Paraffin Pedicurerls
Orly Spa Manicure (Heated Mittens) / Orly Spa Pedicure (Heated Booties)

Little Miss Candy - mani/pedi for girls

Lavender oil foot, leg massage
Dr Renaud peach relaxing oil massage - Head, Face, neck, shoulders.

Threading for eyebrows and face

Waxing for body and face

A range of Dr Renaud facials:

Mini facial A quick & effective face make over which includes cleansing, toning & massage;
Eye Treatment - Uses an effective combination of eye cream & mask to help dark circles, puffiness and tired eyes;
Escale Beaute - An express radiance booster facial suitable for all skin types;
Le Grand Classique - A deep cleansing and restoring facial;
Hydralessence Face - Rehydrates the skin with long lasting nourishing effects;
Plasir D'Aromes - An aromatic, well-being, radiance enhancing facial that leaves you de-stressed;
Optimizer - Helps lift and firming of skin. An effective anti-wrinkle facial;
Vital Intense - An Effective anti-ageing facial;
Deep cleansing facial to help control acne prone skin.

Nail Candy packages:
Treat yourself Peach Paraffin Manicure with Gel FX; Orly Spa Pedicure; Escale Beaute facial, eyebrow & upperlip threading; full bikini waxing; Lavender oil neck and shoulder massage.
Bridal package Bridal make up; Peach Paraffin Manicure with Gel FX; Orly Spa Pedicure; Plasir D'Aromes facial, Dr Renaud peach relaxing oil neck and shoulders massage; eyebrow & upperlip threading; bikini, leg & under arms waxing.