Natalie Beauty Saloon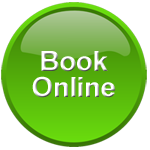 Overview
Shop No.4A,Gold Crest Views-1,Jumeirah Lake Towers
Jumeirah Lake Towers, Dubai, United Arab Emirates
phone: view phone+971 4 435 8066
website: http://www.nataliebeautysalon.com/
e-mail: send an e-mail
Description


As a result of their achievements, our professionals work at three levels. While prices vary accordingly, every Natalie Beauty Salon service provider is constantly improving through ongoing education. Whatever level you experience, you'll enjoy superior service with a touch to make your day. All prices listed in the Salon Service menu begin at the Fresh level.

Please feel free to arrive a little early for you Natalie Beauty Salon visit and enjoy a comforting tea, page through our style portfolios or the latest fashion, and wellness magazines or browse.Through our retail area and choose your favorite Aveda products.
Each appointment begins with a consultation. Our trained service providers will talk with you to learn what your needs are. We design your service to compliment your lifestyle, making your experience positive and comfortable.

After your service, we offer to preschedule your next appointment so that you will always receive the date and time most convenient for you and the service provider of your choice
The Natalie beauty salon Moroccan bath experience
At Natalie beauty salon, you can expect a consultation for Moroccan bath service so we may customize your service to your needs based on your lifestyle and desires.