Rami Jabali Salon and Spa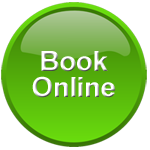 Overview
Jumeirah Beach Residence, Murjan 3, Plaza leve
Jumeirah Beach Residence, Dubai, United Arab Emirates
phone: view phone+971 4 3630369
website: http://ramijabali.com/main/
e-mail: send an e-mail
Description
Rami Jabali has over 10 years experience within the beauty industry. He has become one of the top hairstylists in the United Arab Emirates. Experience all things Rami in the Elegant, Stylish and Sophisticated Hair Salon. Situated in JBR - Dubai.

Rami has formally trained with L Oréal, Wella, Dessange and many other international brands.
He has participated in international events, including the Dubai International Fashion Show and Dubai fashion week.

Just flip through the UAE's fashion magazines and you'll see Rami's stunning hairstyles – his clients have featured in many magazines including Beauty Business, OK! Middle East,Elle,Hello! And Grazia.

Rami is dedicated to enhancing the beauty of his clients by accentuating their natural features artistically through the highest quality make-up and creative, yet stylish, hairstyle.
He works with a team of extremely talented and internationally recognized hairstylists. Under his creative artistic direction, offering their services and working as professional and personal artists..