Sasha Beauty Salon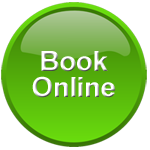 Overview
JBR The Walk / Al Fattan Tower
Jumeirah Beach Residence, Dubai, United Arab Emirates
phone: view phone+971 4 395 2007
Description
Established in 1994, Sasha beauty salon is one of the first salons in the Emirates to offer a complete Salon Spa experience. Created to meet the diverse beauty needs of women, Sasha is dedicated to providing a panoply of beauty services under one roof.

We offer a complete range of treatments and services for hair, body, skin and nails. Our services included hair treatments, hair colors, hair styling, waxing, massages, reflexology and facials. Experts in specialty nail care services, we also offer spa manicures, pedicures and nail enhancements.

Today, Sasha is located in leading retail destinations and shopping malls as well as within some of the major residential communities in Dubai. Our aim is to bring accessible beauty services to women across the city.

At Sasha our philosophy is to offer the experience of a complete beauty journey. Indulge in our array of specialized services and treatments created specifically to take care of your everyday beauty needs.

Our team of 70 professionals comprising of trained stylists, therapists and technicians are the pillars of our success and an extension of the Sasha family. At Sasha, a holistic approach is followed for any treatment providing personalized attention to specific needs after a thorough consultation with each client.